Nevada Waterfowl Hunting
Directory of 2 Nevada Waterfowl hunting lodges, guides and outfitters in Nevada.
12175 Grayson Ranch Rd, Winnemucca, Nevada 89414
Phone: (775) 623-1325
We offer waterfowl hunters a chance at an abundant number of native ducks and geese that frequently fly the Bullhead properties, with many untouched ponds, rivers and fields to set up in. Many breeds of ducks and native geese in the area sets Bullhead Hunting Club apart from any other hunting preserve, along with its massive acreage available to hunt.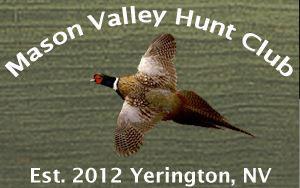 218 State Route 339, Yerington, Nevada 89447
Tony: (775) 741-4447, Marty: (775) 722-4163
Experience the hunt of a lifetime with Mason Valley Hunt Club. We are located 80 miles East of Reno, Nevada, in beautiful Mason Valley. You will be hunting over 5,000 acres of Native habitat and Food Plots. Our hunting is conducted on private land that we own or lease.Whether you are a junior hunter, a novice hunter, a seasoned experienced hunter, or are planning a corporate party, we can customize a hunt that will meet your needs. Our professional and experienced staff can accommodate hunting parties from two to one hundred hunters. Bird Card Memberships:Offered at a discount for all three species with purchase of 25-50-100 birds
If we are missing any Nevada Waterfowl Hunting listings or have any incorrect, please contact us.